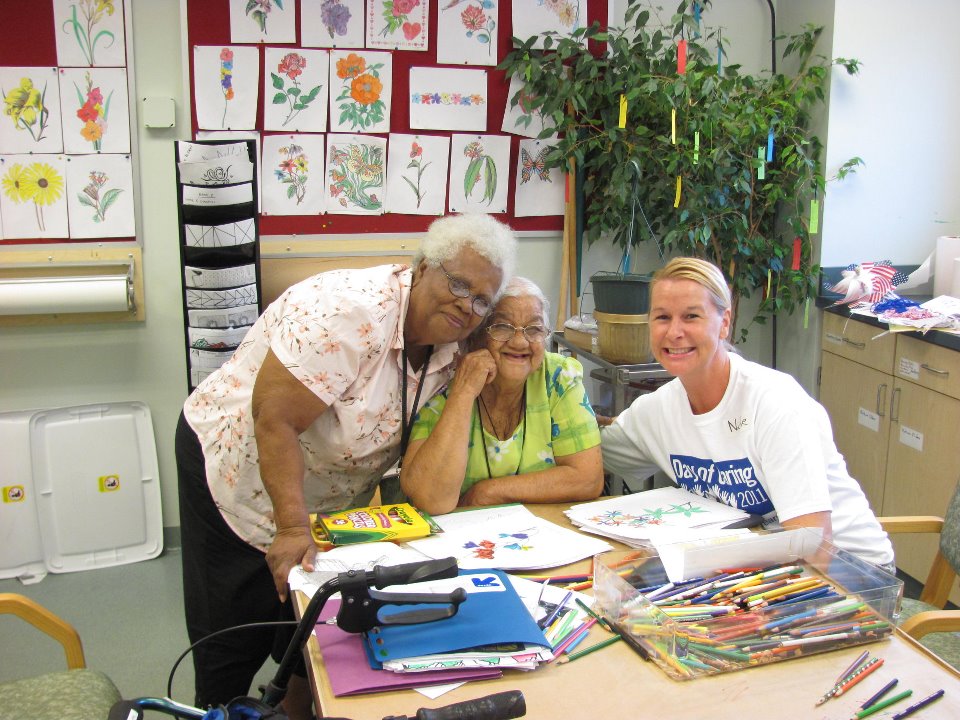 Since 1987, the Town of Windsor's Caring Connection has provided exceptional adult day care at very affordable prices to hundreds of frail and elderly clients in the Greater Hartford area. Our medical model program meets a stringent set of standards provided by the Connecticut Association of Adult Day Centers and the State of Connecticut Department of Social Services. Clients love our special designed facility, caring staff, fun social activities, and healthy food. Care-givers, which sometimes need a break from caring from their loved ones, entrust us to provide a safe, caring environment to their loved ones.
Our prices are very affordable, with several clients paying as little as $0 out-of-pocket.
A typical day at the Caring Connection might include:
Free pick-up at home by a handicapped accessible van;
Nursing services, including medication administration and wound care;
Participation in group recreation;
Nutritious meals; and
Free transportation home.
Want to learn more about our wonderful service? Explore our website and give us a call!
The Caring Connection offers affordable one stop shopping for friendship, fun, food and great care!
How do we stack up to the alternatives?
Service
Price Per Day
(state median)
Notes
Windsor Caring Connection
$0 – $90
Price depending upon client elegibility for state assistance or other available subsities.
In-Home Care
$125 – $130
Price depending upon whether the services are those of a homemaker or home health aide.
Assisted Living
$183
Nursing Home
$400 – $435
Price depending upon whether a semi-private or private room is used
Learn more about what we have to offer!