The Caring Connection is a Medical Model Adult Day Center, certified by the State Department of Social Services for the State of Connecticut and the Connecticut Association of Day Services. Nursing services are provided on a daily basis and are included in the daily rate (excluding medications, special medical equipment or supplies).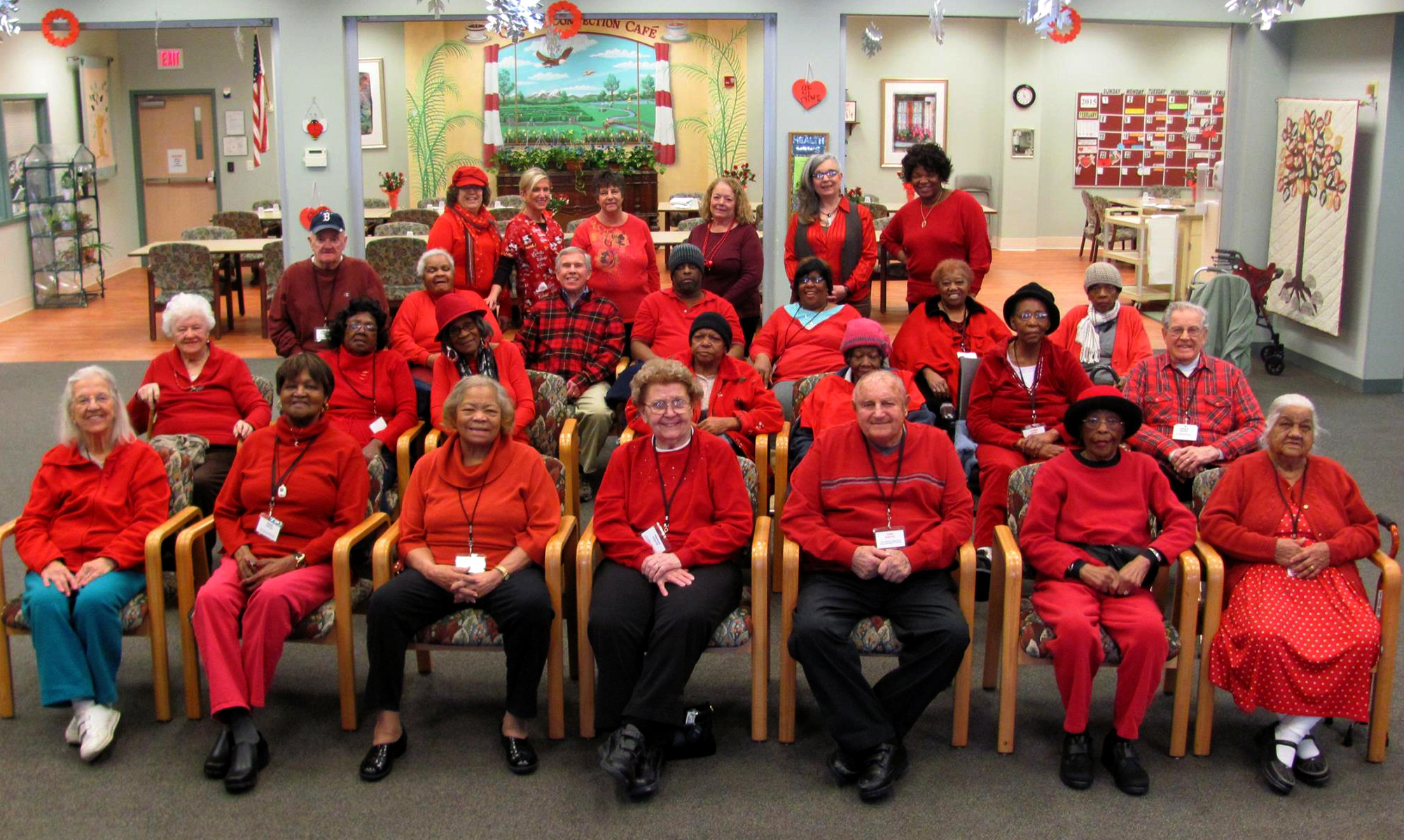 The Caring Connection offers daily clinical oversight of clients' chronic and acute medical conditions; increasing the potential for early detection of worsening health problems. Oversight is provided by professional nurses licensed by the State of Connecticut.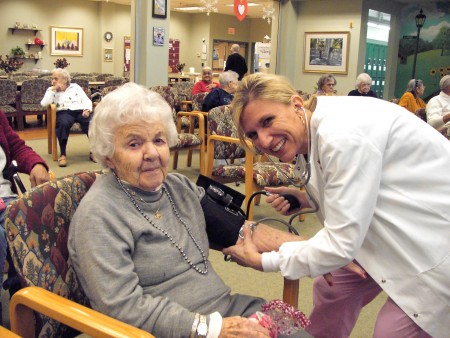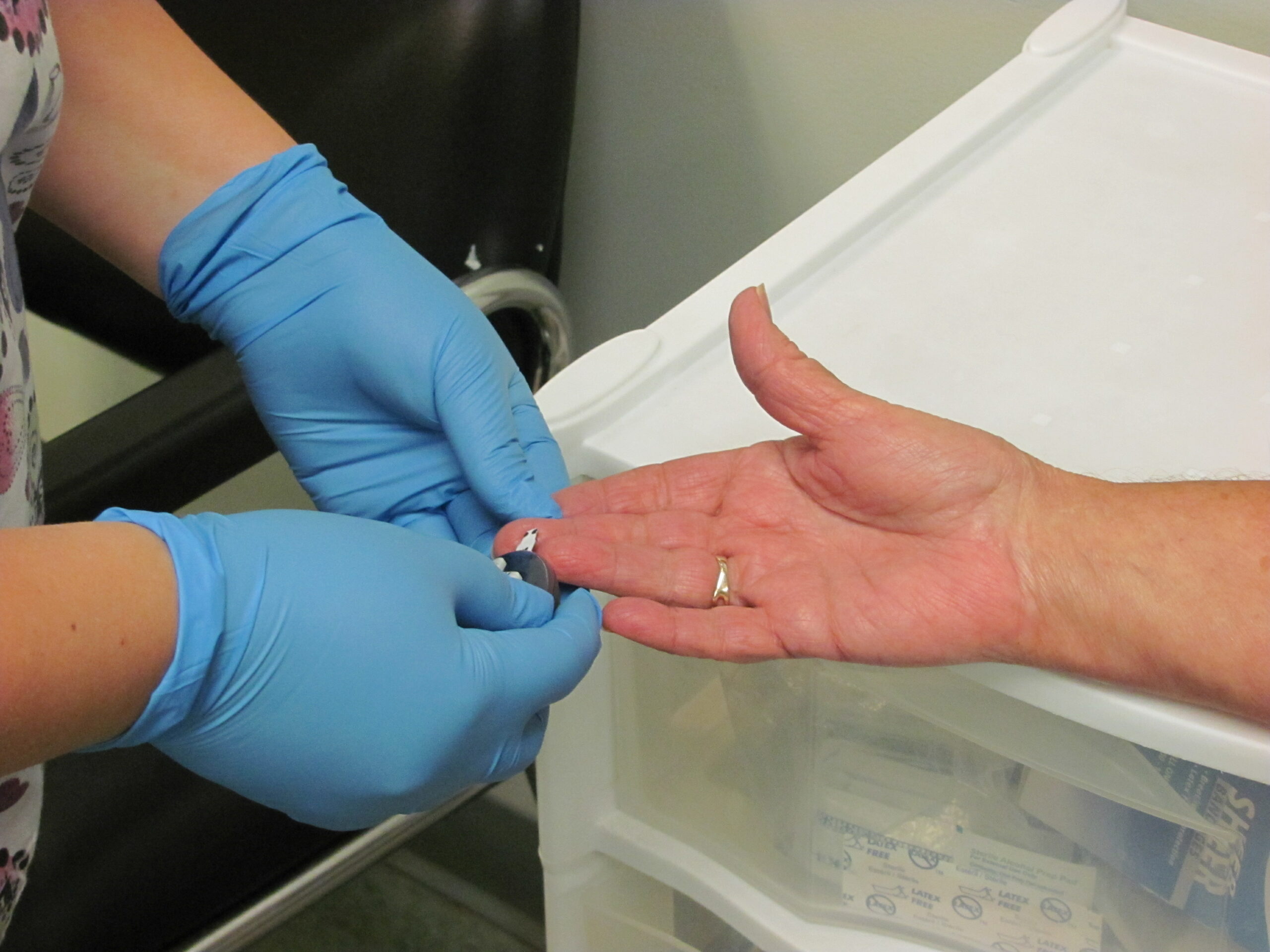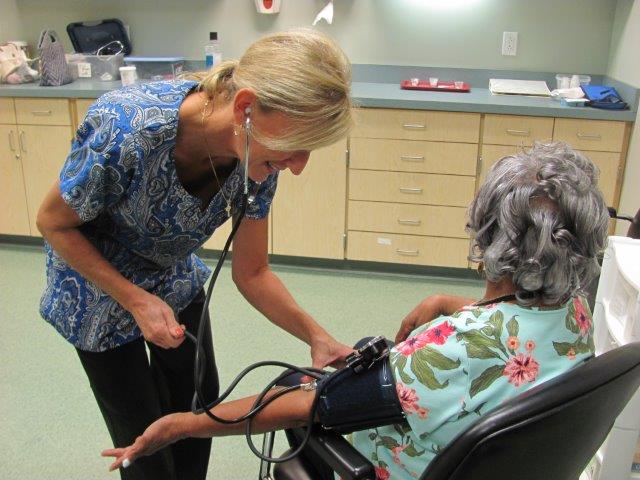 Our nursing services include …
Monitoring of vital signs monthly or as ordered by your MD (blood pressure, weights, pulses)
Caring Connection nurses provide application of topical medications and dressing of wounds as needed or by physician's order.
Medication Administration
Caring Connection nurses administer client medications as prescribed by valid physician's order.
Know that you or your loved one will be taken care of in the case of an emergency.
Keep ahead of the curve with in house flu shots and tuberculosis screenings.
Assistance with personal care such as incontinence care, showers and toileting.
The Caring Connection offers a comprehensive array of services to all clients for one all-inclusive daily rate. In addition to Nursing Services and Therapeutic Recreation, The Caring Connection provides a nutrition program tailored to meet the needs of frail older adults.
Care planning assures consistency and services that are adjusted and modified as the client experiences changes in functional ability. Case management offers suggestions and referrals for family resources when additional help is needed at home or in the community.
Behavior management, consisting of non-pharmaceutical approaches and collaboration with physicians for medical support assists clients with challenging behaviors to gain the most benefit from the programming offered at the Caring Connection.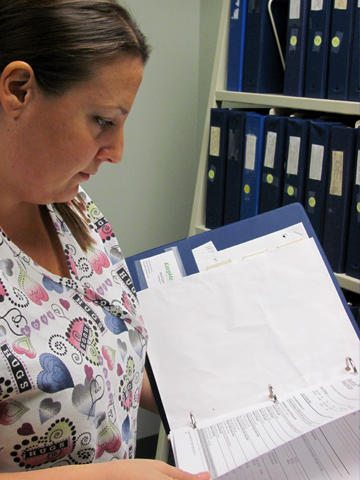 Care Planning / Case Management
Our care planning service assures consistency in care for our patients.
Scheduled semi-annual care plan updates
Unscheduled care plan adjustments as needed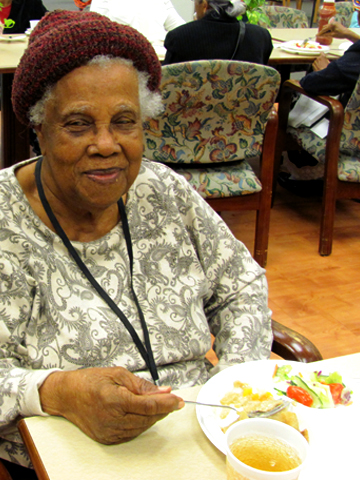 Proper and balanced nutrition is very important to maintaining your health. We provide two nutritionally dense snacks and a hot lunch menu designed by a dietician to provide sound nutrition for older adults' special dietary needs.
Behavior management approaches allow our clients with such issues to manage their anxiety and impulse control disorders in order that they receive maximum benefit from their interactions with others.
Therapeutic Recreation is a rehabilitative treatment modality which uses an individual's past strengths, talents, and interests in an adaptive manner with the goal of gaining improvement or at the very least stabilization of mood state, mental and physical function. Tapping into a person's passions in life increases the potential for the return of motivation for social engagement and activity as well as physical activity.
Therapeutic Recreation programming is generally categorized into three domains: body, mind, and spirit. Each category must be addressed for an individual to live the greatest quality of life experience possible. With that in mind, any specific program on the Caring Connection calendar may touch on something in one or more of the categories while having focus on one specific area. At the Caring Connection programming includes but is not limited to: daily seated exercises and adaptive physical games, entertainers, trivia, horticulture, gardening, arts and crafts, a variety of musical programming, discussion groups, book club, Bible study, intergenerational programming with local school groups, out to lunch trips, get up and go trips, fishing in the spring, tours of Northwest Park in spring and autumn.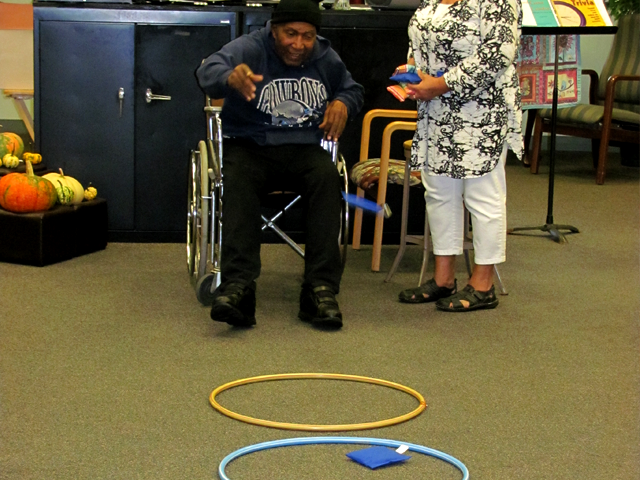 Our clients engage their bodies through a variety of activities such as seated exercises, arts & crafts, adaptive physical games and singing.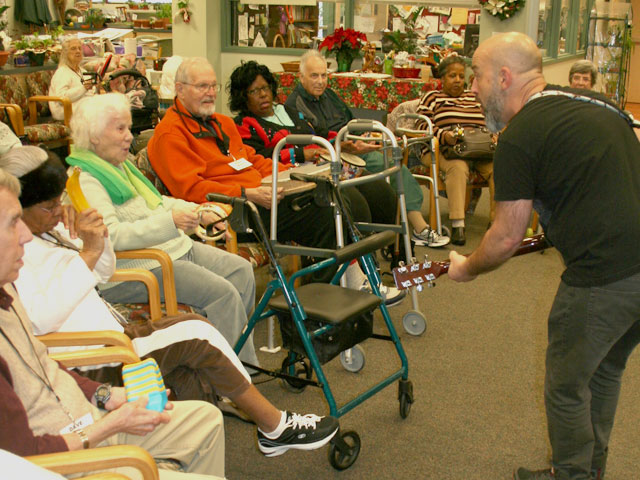 Mentally stimulating programs are designed with a wide variety of memory and cognitive function in mind. Therapeutically designed programs allow clients to utilize portions of their memory that remain intact and retrievable. Individuals with memory disorders need to feel successful. Caring Connection clients find success in their opportunities to contribute to trivia, discussion groups, and other interactive activities.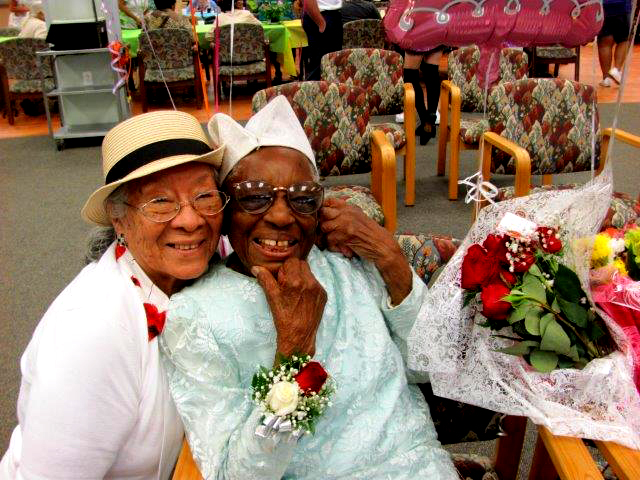 We provide spiritual programming, reminiscence, arts & crafts and singing to enrich the spiritual well being of our clients.